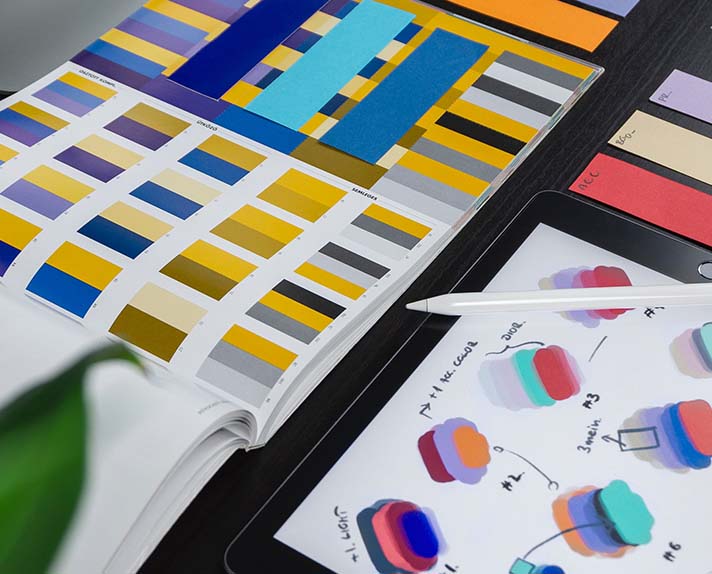 Leave the right impression
A brand isn't just a logo and catchy slogan. It's an impression formed by each experience your customers have with your business. It's what customers think when they hear your business's name.
It takes about half a second for a potential customer to form an opinion about your website, so your brand has to make a good first impression, fast. Our experts can help ensure your brand experience grabs the attention of prospective customers and gives them what they need to trust your business. Then, we'll turn that trust into sales and real business growth.
Better branding = better business
If you want to grow your business, attract new customers and keep existing customers coming back, a strong brand presence isn't a nice-to-have. It's essential.
But what does a strong brand look like? First of all, it must be unique. When your customers deal with you, they have to know who you are and recognise you straight away. Your brand must also be customer-focused and aligned. It should clearly tell your audience what they think they want and need.
Last but not least important, your branding should be consistent across all platforms. That means your website needs to match your email marketing, your brochures, Google Ads and social media. You can use that consistency to build trust and help to ensure customers remember your business's name. Do all of this right and you could enjoy stronger sales, better customer retention and generation, higher business value and improved market share. We'd call that a win-win.

Cutting Edge Design Tools
Redline Digital uses a collection of the latest web design tools to create websites that empower small businesses, creating visually stunning websites, fast.
Bring your brand to life with Redline Digital – Branding Agency Melbourne
Redline Digital has an experienced team of copywriters, graphic designers, videographers, social media managers, website designers, digital strategists and big thinkers. Our experts know how to transform your brand in a way that boosts your bottom line and builds value.
Get in touch today to start a branding project and let us help you craft a high performing digital brand.
Ready to accelerate your online business growth? Get in touch and let's make it happen together.