Industry leading web design
Your website is the face of your brand online. When customers visit yours, it takes them half a second to develop a first impression – are you making a good one?
Redline's web design and UX services are built to make sure you do. We keep your customer's eyes on your (beautiful) website and encourage them to enquire and buy. Simple as that.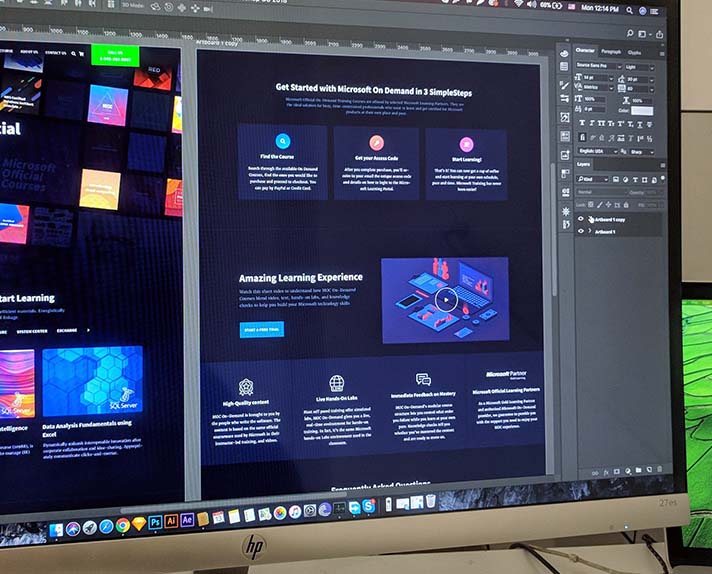 Beautiful, functional websites – tailored to your business
Your business is unique, so your website should be too. Redline's web design service is not a one-size fits all approach – we tailor our design to help achieve your business's goals.
That means both fully custom and template websites. Template sites use pre-made designs, making them cheaper, simpler and faster to build. But if you need a high level of customisation and full scalability, a custom web design build is the way to go.
Better design, better results
Redline Digital crafts responsive, beautiful websites for businesses large and small all over Australia.
Redline's web design and UX service connects you directly to web design specialists to tailor a website that's unique to your brand. To kick things off, our service includes a no-obligation consultation where we gain an understanding of your business, your ideal customer and your goals. We'll then recommend either a templated or custom design to suit your needs, timeline and budget.
Finally, our team of web design specialists will get on the tools and get started with your website design. We'll ensure your site is optimised for mobile, built for SEO performance, and achieves rapid load times. We'll make sure it's functional, attractive and expresses what your business is all about.
And if your website doesn't need a full redesign? We can work flexibly to optimise your existing design's functionality, appearance and load times.

Cutting Edge Web Design Tools
Redline Digital uses a collection of the latest web design tools to create websites that empower small businesses, creating visually stunning websites, fast.

Mobile First, UX Driven Design
Redline Digital is UX driven, mobile first digital design agency. We specialise in websites built for mobile and designed for business growth.
Redline Digital web design agency Melbourne
Redline Digital has a talented and experienced team of expert web designers, UX specialists and creatives. Our web design service isn't like most web design agencies, we craft websites that stay in your customer's minds and stand apart from competitors.
Get in touch to start a web design project – let's build something beautiful together.
Ready to accelerate your online business growth? Get in touch and let's make it happen together.