Biggin & Scott
Luxury Living In Beacon Cove Port Melbourne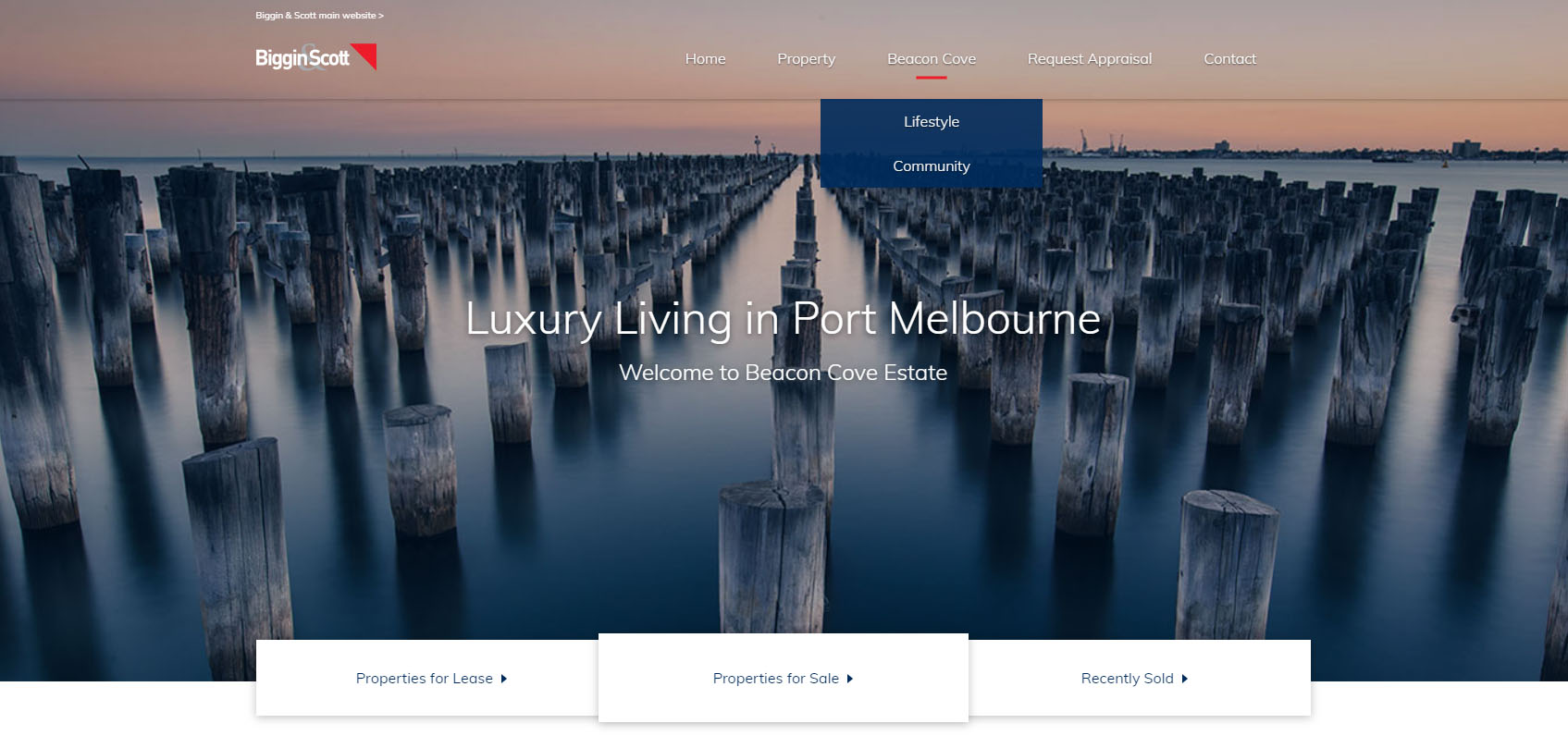 Biggin & Scott Port Melbourne have been leaders in the market for years. When they set about putting a laser focus on the Beacon Cove area, they came to us to design & develop a website to facilitate this.
Since the early re-sales of homes and apartments in the first stages of the Beacon Cove precinct, Biggin & Scott have continued to raise the bar. To continue climbing to the next level Biggin & Scott tasked Redline Digital with creating a web presence focused solely on their involvement in the area. Our goal was to take the luxury living & exclusive nature of the area & reflect that in their website while providing an effective tool for generating interest & property information.
Ready to accelerate your online business growth? Get in touch and let's make it happen together.