Commerce Press
The Print Professionals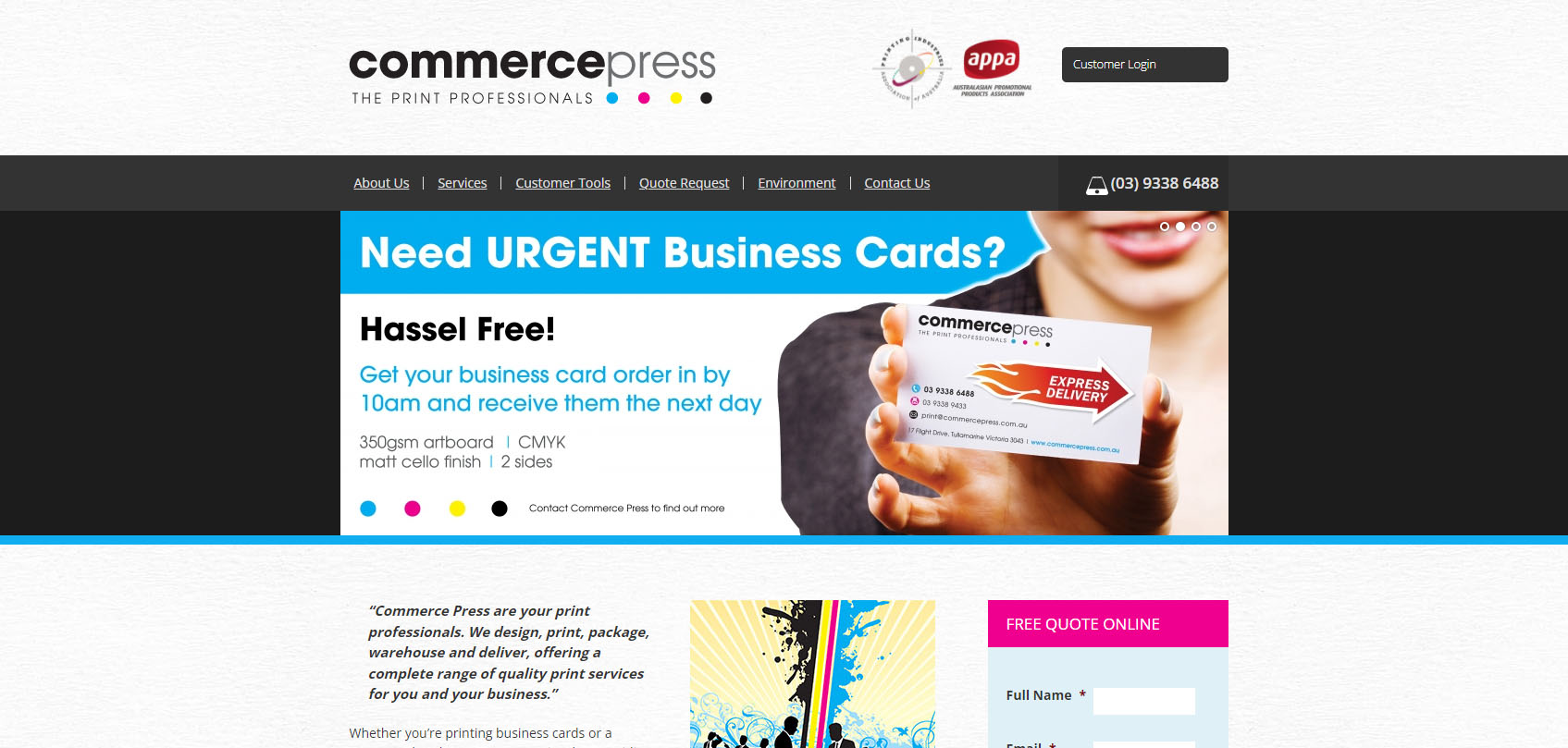 Commerce Press have been in operation for more than 20 years. A market leader in quality print services, they have proudly forged long-lasting relationships with clients, with a business model based on unparalleled service and communication.
Whether you're printing business cards or a corporate brochure, we're committed to providing you with:
continued personalised service
the best quality product
the most competitive prices
And most importantly, we treat every job – no matter what size – with equal importance. Why? Because we know it is important to you.
Ready to accelerate your online business growth? Get in touch and let's make it happen together.