Orion Homes
Build your Dreams with Orion Homes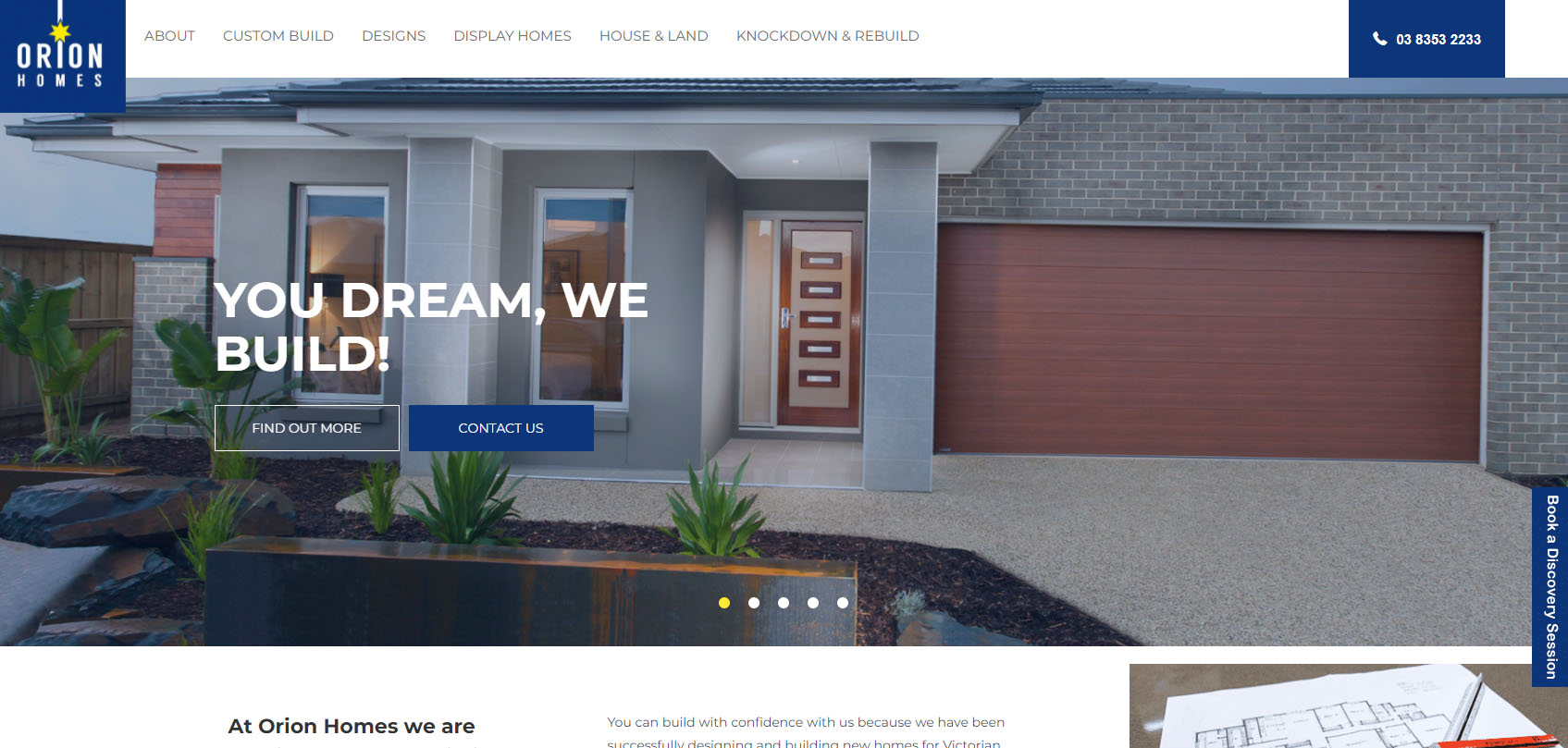 The team at Orion Homes are passionate about building quality new homes for their customers, and are committed to helping them achieve their dream home.
You can build with confidence with Orion Homes because they have been successfully designing and building new homes for Victorian families for over 20 years, with hundreds of satisfied customers. Their belief in sustainable design means that many of their homes are rated up to 8-star.
Ready to accelerate your online business growth? Get in touch and let's make it happen together.