Restrictions are now starting to ease, with people and businesses looking to transition back to their normal (pre-COVID) routines. However, as many businesses are realising, there are long-lasting effects left behind by COVID, especially surrounding consumer purchase behaviour.
In fact, the Boston Consulting Group (BCG) found that in late April during the crisis, the percentage of people who were shopping online had increased to 76%, a 39% increase from 4 years go. With 1/3 people surveyed saying they would continue this online shopping behaviour and increase their digital purchasing over the next year. Many consumers have become more accustomed to making purchases online, making it more important than ever to focus on digital visibility.
While many companies during the pandemic did in fact develop their digital capabilities, exploring new mediums or in many cases updating previously outdated aspects of their online business, some businesses haven't been so proactive. But with the rising tide of the online consumer, all businesses now need to be prepared and make sure their digital presence is well established.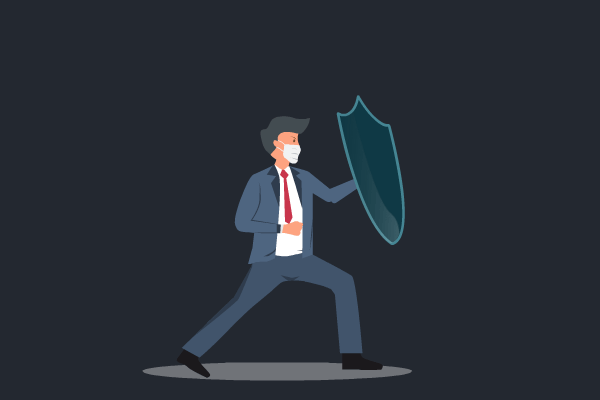 Building Your Digital Business
1. Current Status of Your Digital Business
As highlighted previously, many businesses have been developing their digital footprint during COVID which has put them in a comfortable position during this post-COVID era as most of the foundations have already been laid out. However, for other businesses that are late to the party, this process will take longer. Be sure to take account of which areas of your digital business are particularly strong and which areas require more attention to effectively balance out your digital strategies. Allowing for the business to project an overall strong brand image across multiple platforms.
2. Looking at the Key Digital Areas
Website Development, Especially in Ecommerce
During COVID-19 websites acted as the storefront for many brick and mortar businesses, many being developed into high powered ecommerce sites. These developments have proved effective for many businesses. Some of these new implementations have included shopping cart functionality, mobile friendly website updates and email capture options. All of which are highly beneficial investments for businesses looking to expand their ecommerce capabilities.
Content on websites should also be updated. Previously, a lot of content was focused on COVID-19, however recovery content should start to turn towards getting consumers more involved with the business. Offering new deals, while highlighting that a business is still looking to operate in a COVID safe manner is an encouraging way to get consumers to visit a brick and mortar location, as well as acting as the perfect segway to start moving a business back to normal everyday operations.
Social Media
During COVID-19 social media provided businesses with the unique opportunity to openly engage with customers, in real-time. This is especially helpful in raising spirits of potential customers and building deeper connections with target audiences. Post-COVID, it is crucial that businesses don't lose the momentum gained through social media. Many of the relationships built and customers captured can look to be further nurtured, turning customers into loyal brand consumers.
The strategy of this will of course vary between industries and businesses as COVID still plays a key part in many of the other aspects of people's lives. For instance, with travel restrictions still enforced and the fear of another outbreak, many travel agencies and hotels will find this time tough to promote any sort of selling content to consumers. However, other industries such as SMBs can look to start promoting new products or offers to entice new consumers to explore their business. For the most effective social media strategy, it is key that businesses look to utilise their own social data and recognise the best opportunities for success.
Search Engine Optimisation (SEO)
With the winding down of COVID businesses have opportunities to develop and expand on the content and internal and external links to other businesses on the website, as both have a significant impact on SEO performance. It is important to start this process sooner rather than later, planning ahead through blogs, social media content (linking back to your website) as well as simply updating current website content can improve the overall SEO standing of a business. When choosing content, be sure to research current trending keywords and current industry practices. For instance, your competitors may all have a page on contactless delivery or pick-up and this will then need to be replicated for your business.
Exploring New Digital Opportunities
COVID-19 has inadvertently opened new opportunities for businesses to explore. For instance, omni-channel marketing is more than likely to become increasingly popular as businesses look to draw in and retain customers. Businesses will look to draw on different digital channels and integrate them with one another to create a more engaging experience with customers. Not only further fortifying their digital presence, but also providing more effective selling methods to potential customers.
The road back to the normal will take time and require effort and patience. By being digitally prepared businesses will make sure that they have the best opportunity to return to their usual operating hours. If you would like more information on how you can build your digital business, contact the team at Redline Digital today.