Just in time for Christmas WordPress have released "Clifford", their 4.4 release, named after jazz trumpeter Clifford Brown not Clifford the Big Red Dog like we initially thought.
Good ole Cliff comes with a tonne of updates which include:
Responsive images; now you don't need to worry about changing the size of your images to fit different devices, with the 4.4 update any sized image works on any sized screen
Embedding; you've been able to embed content from other sites onto your WordPress one for a while now, but with this update you'll be able to embed your posts on other WordPress sites too! This is because they've become oEmbed providers, where previously they've just been consumers. Cloudup, Reddit Comments, ReverbNation, Speaker Deck, and VideoPress are also available for embedding as they are also oEmbed providers!
For Developers; WordPress 4.4 comes with REST API infrastructure integrated into the core, terms that now support metadata (just like posts), comment query improvements and term, comment and network objects.
For those that want to dig a little deeper, click here.
It also includes their new default theme for the new year, aptly named Twenty Sixteen, which is a modern take on the classic blog design. It's based on a fluid grid design, with a flexible header and fun color schemes to make your content speak as smoothly as jazz does.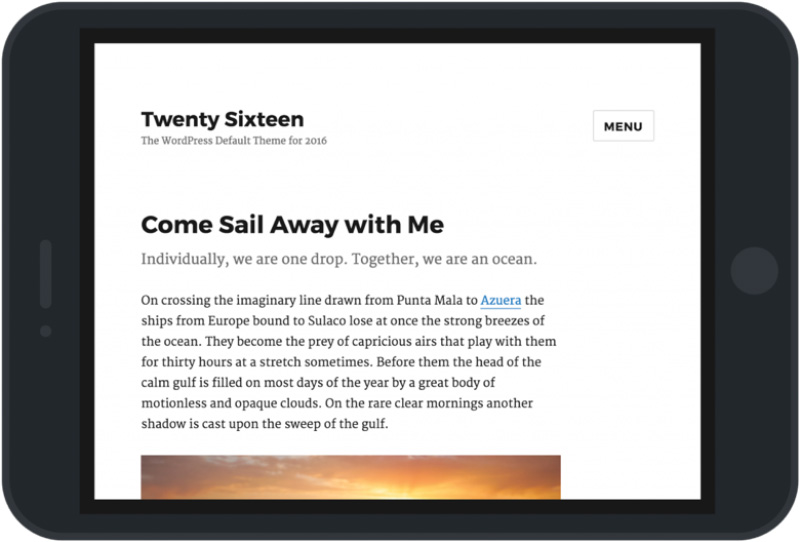 There have been twenty five WordPress updates this year, jumping from WordPress 4.1 to 4.4, which (if you haven't updated your site regularly) may give you an idea of how old your software is.
We did a post a while ago on this outlining how important it is to update your software, and we really can't stress this enough. Outdated software is the primary cause of website hacks so with WordPress now owning 25% of website market share, you really have to be silly not to keep your software up to date!
If you're running a WordPress site we advise getting your web developer to check which version you're currently running and then scheduling in an update ASAP!
Redline customers, you should know what to do (but we'll tell you anyway) – contact us today!