We like talking about the clever little tools we use around here that make our lives, and therefore our clients lives, easier!
Today we're talking about Zapier which is a handy program connects different apps.
They have over 400+ apps in their library which you can connect to one another and automate tasks between. For instance, if you want to put files you create Google Docs straight to Dropbox – Zapier can do that which means you don't have to think about it!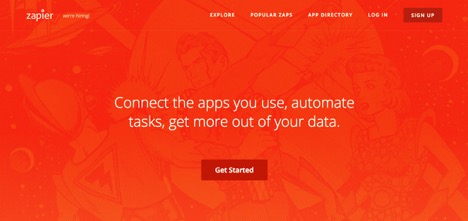 We find it most useful for getting disparate web-based systems talking which saves us time and means we can concentrate on the more important things we enjoy doing – like building websites!
Some of our favourite Zaps that we use are:


Save Gmail attachments to Dropbox as original


Share new Tweets from a Twitter list in Slack

Create Trello card weekly


Send RSS Feed to Buffer Profile


Copy Trello card to Trello Board